Welcome to Camp Elsewhere
Nestled within the woods of Waupaca, Wisconsin, and surrounded by quaint lakes on all sides, Camp Elsewhere is the perfect spot for any group of friends, couple or family to get away this summer. If you're looking for the perfect family weekend, wedding or reunion, our retreat has it all!
Our brand-new cabins, renovated vintage Shastas and our glamping tents offer the most serene overnight experiences. Enjoy the property's lakes, trails and wildlife throughout your stay, and create some of the best outdoor memories with us.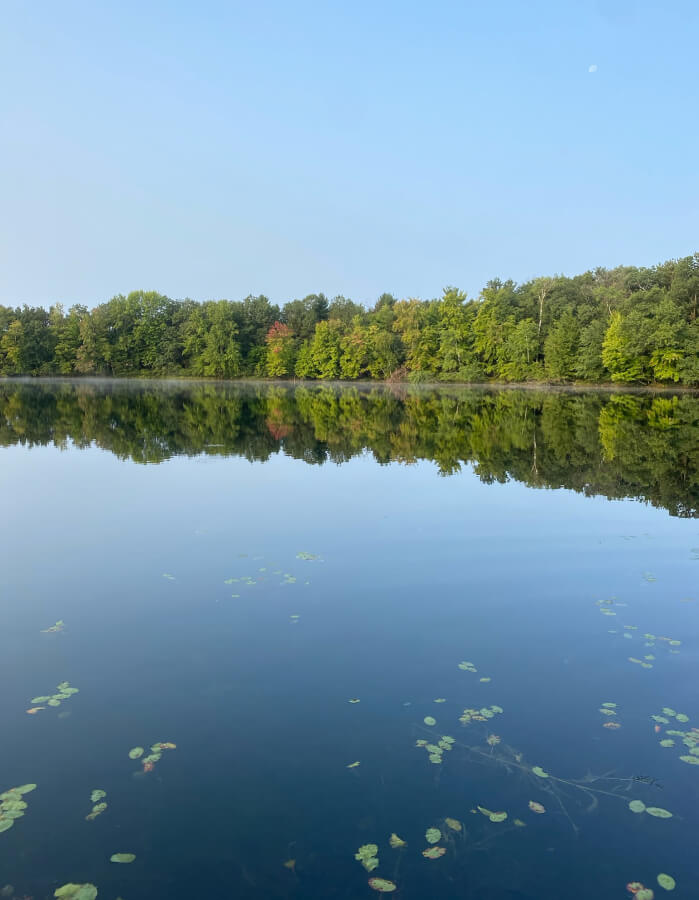 Daily Passes
Find Out More About Our Summer Day Pass
Book Camp Elsewhere For Your Wedding or Event
Don't be afraid to dream big! Consider a vintage and rustic Waupaca wedding or event experience for you and your guests. In addition to the lakes and woods, we have a newly renovated reception space, original cedar-chapel and space to accommodate 75 guests overnight. Consult the team at Camp Elsewhere for a full range of offerings.
Camp Elsewhere Videos + Photos
Want to explore more of the camp and features? Check out our photo gallery below.
Get In Touch
Interested In Booking or Have a Question?